Here are some links to our favorite websites. If
you have a cool website or now of some extreme
videos, email us the link and we will post it!

Links:

Check out how Pro
kitesurfer and Flexifoil
team rider
Johara

Sykes-Davies
is doing
on the womans PKRA
tour, and other
international
competitions.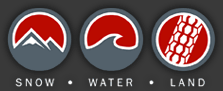 KITES
BOARDS
BUGGIES
LAND BOARDS
CLOTHES
and More

Kitesites.com

Local kiter and action film
maker, JAY CLIVE JORDAN.

KITES, BOARDS, SURFBOARDS
HARNESSES, AND CLOTHING

Pictures and information
about Snowkiting from
around the globe.