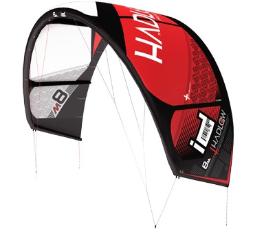 The FORCE
a hybrid kite for freeride. C-shape
performance for snowkiting, water kiting. One kite, that delivers
two riding styles - the Force by Flexifoil.

The Force is the new hybrid kite from Flexifoil. Following the
massive success of the Ion's, the Force has been designed to
give amazing performance to all intermediate and experienced
kiteboarders, no matter what style of riding you're into.

Read more

BARS
Flexifoil's remarkable new
control bars. It's safe,
effective and easy to use,
with advanced
rider-adjustable features like
a 5th line that operates
independently of depower.
What's more, the flexi bars
can be customised to suit
your setup with accessories
including alternative chicken
loop options, a PU centre line,
a 5th line handle pass leash
and a clam cleat depower
system. The result is a highly
versatile, high performance
control bar that begs to be
flown hard.

5 meter kite only $599.99
7 meter kite only $749.99
9 meter kite only $869.99
12 meter kite only $999.99
Bar 48cm $339.99

7 meter kite only $849.99
11 meter kite only $999.99
13 meter kite only $1069.99
Hadlow Bar 48cm $325.99

7 meter kite only: $999.99
9 meter kite only: $1089.99
11 meter kite only: $1269.99
13.5 meter kite only: $1449.99
Bar 48-54cm $339.99

The Proton
is new from Flexifoil for 2013 - The kite for all
levels of rider. It has a fast turn, snappy handling, and great
boost. The all-round package gets you on the water with
minimum fuss. It's the best value water kite package we've ever
produced. Now you can own a Flexifoil for less with the Protron!
The kite is supplied as a 4-line kite running on 20m lines+ 5m
extensions. The kite works great for freestyle tricks due to it's
solid power. It has great depower and snappy turning making
the kite great in the surf.

Hadlow Pro
The new 2013 signature model Hadlow Pro has been designed
specifically for the needs of the world champion PKRA
kitesurfer Aaron Hadlow. We've worked tirelessly over the past
year - tweaking, tuning and improving the 13' AHPRO design, to
improve the kites performance which is already likened to an
F1 car.
Fitter, faster and leaner
We've also improved the kites re-launch ability, reduced the
weight, made the kite stronger and improved the bar feedback.
You know where the kite is and what it is doing at any given
time. These improvements have helped Aaron achieve what no
kitesurfer has ever done before; win five consecutive PKRA
world titles and become the world's undisputed best freestyle
kiteboarder.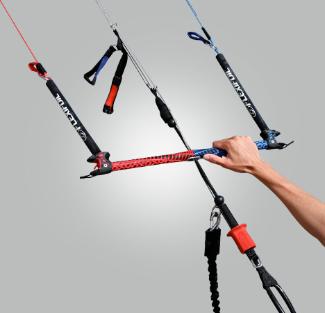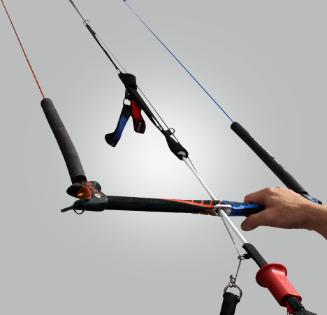 ALL IN BAR

HADLOW BAR

Hadlow ID
What makes us who we are? How do we put our head above
the crowd? We make statements. We show the world who we
are, what we're about and where we want to be. We aspire,
we drive and we succeed. 11 years ago Aaron Hadlow started
a kitesurfing journey with Flexifoil. by Flexifoil, present the
Hadlow ID.
Stemming from the existing HADLOW PRO, the HADLOW ID
adds to the HADLOW Collection a kite firmly in the reach of all
aspiring kiters. With increased depower, easier relaunch and
phenomenal performance in freestyle, freeriding and wave
riding the Hadlow ID is an expansion on the HADLOW
Collection that gives you the tools to grow and be a part of the
HADLOW movement from intermediate to pro riders alike

6 meter kite only $879.99
8 meter kite only $939.99
10 meter kite only $989.99
12 meter kite only $1049.99
Hadlow ID Bar 48cm $325.99


Stormchaser
In howling winds, blackened skies and crashing waves some
people go home. Some people cower in their vans. Some
people wait for lighter conditions, for calmer conditions.
Others are brave. Fearless. They take out their pumps, set up
their kites and pluck up their courage. For those amongst you,
we present, the Flexifoil Stormchaser.
For those who are about to ride, we salute you!
Developed for precision flying and high wind kitesurfing, the
Flexifoil Stormchaser is the very best high wind kitesurfing
kite available. The Flexifoil Stormchaser takes high wind
kiting performance to breaking new levels, and with Flexifoil's
current construction standards, the Stormchaser guarantees
the durability, quality and power that you need to rip on those
high wind days and that only a Flexifoil kite can provide.

5.5 meter kite only $779.99
Stormchaser Bar 48cm $325.99

$339

$339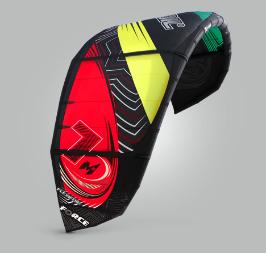 208-794-8641

Summer kite
boarding
conditions are
here!
Get started today!