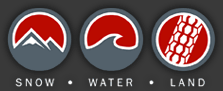 The Rage
is the successor to the Bullet series of kites. This kite is not a Bullet in new
colours, but a completely new kite from the ground up and designed to be better than the
Bullet in all areas of performance and usability.

The Rage has been designed to be a high performance traction kite suitable for all levels of
kite flyer. It is an extremely versatile kite providing controllable, smooth, predictable power
with reduced lift. The Rage is suited for everything from teaching basic kite skills, learning
how to snowkite, kite landboard or buggy, through to being a high performance kite for
experienced buggiers. This is a kite that you can learn on, but will never outgrow.

1.8 meter Kite only $184.99
2.5 meter Kite only $199.99
3.5 meter Kite only $239.99

2.5 meter kite only $234.99
3.5 meter complete $249.99
5 meter complete $289.99
7 meter complete $334.99
Pro link Handles w/ safety $139.99
Extreme Bar 70cm $144.99

The Blurr
is a kite with one mission - speed! It's designed specifically for buggying
and getting you from point A to point B and back again - fast. Countless other kites offer
great speed performance but none have the levels of stability and simplicity of the Blurr. A
high performance kite which delivers direct, smooth handling at very high speeds but with a
level of exceptionally user-friendly stability that means all competent kiters will be able to
enjoy its turbo charged performance!

A phenomenal leap in speed

Designed specifically for buggying and getting you from point A to point B and back again -
fast. Countless other kites offer great speed performance yet the Blurr offers stability as well
as speed.
Moving into the specialised arena of speed, buggying is now easier and more accessible
so if you're currently flying a Bullet, Rage or Blade and want to go faster the Blurr will give
you a phenomenal leap in speed.

Rock solid stability

The Blurr is the culmination of two years work with one simple objective - realising
controllable speed. Having this pure concept to work towards has enabled Flexifoil to
design a kite that does exactly what it was built to do and the final product speaks for itself.
The results of this major investment includes a completely bespoke and highly advanced
aerofoil to provide amazing speed alongside rock-solid stability and a new high aspect ratio
design to reduce drag, increasing the speed of the kite through the sky and generating even
more power.

The Blade V
is designed to push the Blade series to a new level. Blade V
significantly buggy jumping, freestyle kite landboarding, snowkiting and recreational
jumping.

Stable Hooped Planform

The planform is stable, powerful and helps the kite turn smooth and fast.

Pre-Stretched Unsleeved Dyneema® Bridle

Excellent strength and low stretch properties combined with a thin diameter creates low
drag for a faster kite.

Internal Cross Bracing

Internal V-ribs across the entire canopy give the kite an increased lifting area, so you get
more lift out of your kite than ever before.

AAA Bridle Adjuster

Alters the relationship between the main and the brake bridles so you can set the kite to
suit the conditions and your riding style.

Adjustable Cross Bridles

Choose your preferred turn speed.

Variable Cell Numbers

The number of cells in the kites increase as the sizes get bigger to create a cleaner
profile making them faster and able to generate maximum power even in light winds.

4.0 meter kite only $289.99
4.9 meter kite only $414.99
6.5 meter kite only $499.99
Pro link Handles w/ safety $139.99
Extreme Bar 70cm $144.99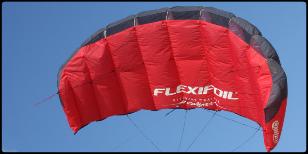 The Quark
is designed to be easy to fly and incredibly stable, responsive and
predictable, the Quark offers you the best opportunity to learn the skills you need to become
the next Aaron Hadlow - whilst having as much fun as possible!
Learning to fly however, is as much about your safety as fun and this is a top priority for
Flexifoil. That's why the Quark carries with it an exceptional safety system that will kill the
power straight away, so if you're getting into trouble, you'll be able to get out of it in an
instant!
Excellent safety features, top-durability and ease of performance all add up to make the
Quark the perfect beginner kite, be it for you, or for your friends to join you on the beach. If
you're looking to make your first steps off the ground and into the world of kitesurfing, look
no further than the Quark.

2.4 meter complete $249.99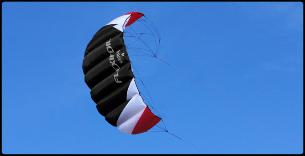 The Sting
is Flexifoil's entry level 4-line recreational kite. Available in four sizes, it is
all you need to take you from a beginner to giving you your first tastes of traction kiting. You'
ll need strong winds to get real thrills on a buggy or landboard, but if you're after a relaxed
way in, then look no further than the Sting.
You'll be consistently impressed by the Sting thanks to the variety of clever features
developed by the Flexifoil R&D team, creating a kite with exceptional stability, simple and
forgivable control and resilience even in gusty wind conditions that can be common with
inland flying.
With larger sizes offering the kind of power suitable for beginners or elder kids in traction
kiting, the Sting is a technically brilliant kite that will open you up a new world of extreme
excitement.

The Big Buzz
is the bigger brother of the Buzz, offering a larger surface area,
greater wing span and more power, it's the ideal kite for bigger kids or adults to begin to
enjoy kiting and start to experience the powerful force of Mother Nature.
Despite being larger and more powerful than its little brother the Buzz, the Big Buzz is still
a great family kite and ideal for beginners. The 2-line control system keeps the Big Buzz
simple and intuitive to control, whilst allowing it to be set up quickly and easily.
The Big Buzz offers you a tantalising taste of the power of the wind and in stronger
conditions you'll really start to feel what Mother Nature is capable of. Whilst this kite isn't
suited for traction or water kiting, there are still hours of fun to be hand with the Big Buzz for
beginners and advanced kiters alike.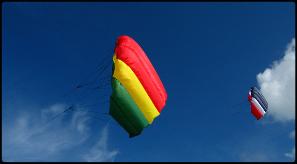 1.2 meter complete $154.99
1.7 meter complete $164.99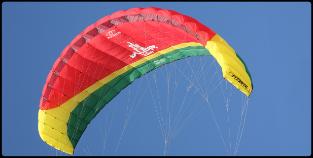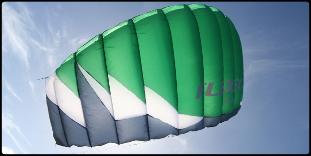 Buzz complete $74.99
Big Buzz complete $95.99

4.7 mete
r
Kite only $274.99
Pro link Handles $114.99
Lite Bar 65cm $135.99

2.4 meter complete $184.99
3.3 meter complete $209.99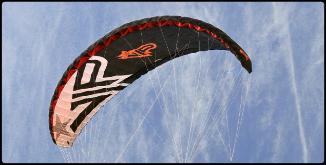 The Blade VIP
For the very finest traction kiters, for the most important people in
the scene today, Flexifoil presents the latest addition to the Blade V power kite range.
Offering you a kite you can be proud of, at a proven level of performance, we give you the
VIP. Based on the proven Blade IV, the 8.5m2 revision of this canopy takes an established
and phenomenally performing power kite, adding in some tweaks and refinements that
we've learnt from the intensive development of the Blade V and re-mastered this into the
VIP package.
The Blade VIP offers you the power and performance you need to push traction kite sports
to the top of your game, you won't find a more aggressive foil on the market with a
stronger pull or boost. The Blade VIP is alive with power and flying precision to help you
excel and reach a new level of adrenaline powered kiting.

8.5 meter kite only $799.99
Pro link Handles w/ safety $139.99
Extreme Bar 70cm $144.99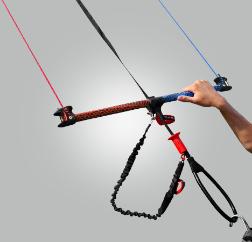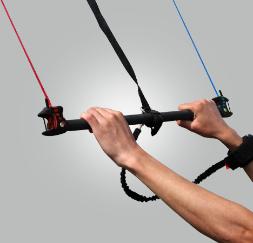 Traction Extreme bar

is the only choice for larger land kites or
those looking to generate some serious
power and speed on a buggy or landboard.
Combining, ease of use with intelligent
features designed to help you improve your
game and nail tricks and jumps with
maximum efficiency, the Extreme bar is the
only option for serious kiters.
As well as quality and a fit for purpose design
only Flexifoil is capable of nailing, at the heart
of the Extreme bar you?ll find a revolutionary,
reliable and extremely well tested safety
system that kills power in the kite with ease.
Ensure the very best in power, style, control
and stability with the Traction Extreme bar
from Flexifoil.

Pro Link Handles

Based on fundamental principles of usability,
durability and ergonomics, the ProLink
Handles will provide fliers of any 4-line fixed-
power kite with the ultimate partner to their
favourite foil.
Featuring a number of product innovations,
as well as showcasing high quality materials
and Flexifoil's ever present standards in
quality and 'fit for purpose' design, you can
be assured that the Prolink handles will give
you a flying experience that has never felt as
direct or comfortable before.

Traction Lite bar

is designed to be used for smaller 4-line and
intuitive control whether you are standing,
jumping, skidding or landboarding. With a
simple safety system that will bring the kite
down to the ground using a wrist leash if you
lose hold of the bar, you can fly confidently
and safely, working your way to the top at a
pace that suits you.

$39.99

$69.99

$134.99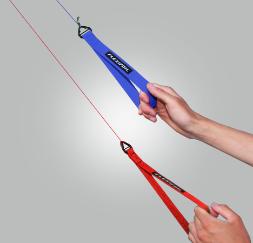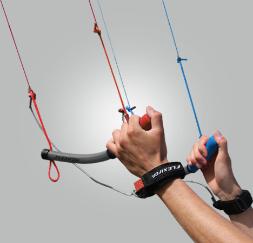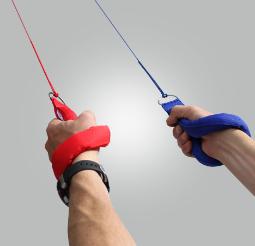 Short line handles
Are the perfect setup for beginners in kiting. The
additional control from 4-lines enables you to
champions in all kite sports, such as reverse
launching, turning on axis, regulating turn rate
and pin point positioning in the sky.
ergonomic design you'll find them comfortable
and intuitive to use, and with the optional
addition of wrist leashed 'kite-killers' you can be
confident flying kites that push you to your limits,
if that's what you desire of course! Otherwise,
they're a great basic control for all the family to
begin enjoying 4-line kites and discovering why
we call it power kiting!


Light wrist straps
Come as standard on many of our
recreational kites. Designed to spread the
force generated by smaller kites like the Buzz
and Big Buzz, you'll find them both
comfortable and effective at giving you the
control you need.
In order to make flying as simple and quick
as possible, the wrist straps are colour
coded according to the line they?re attached
ensuring you don?t get your lines confused.

Padded wrist straps
Are an alternative 2-line kite control set
intended for bigger, more powerful kites. With
a comfortable, cushioned strap, they spread
the force of the kite over a larger surface
area, preventing potentially painful abrasions
around your hands and wrists.
Our padded wrist straps, like our lightweight
wrist straps, also come colour coded for a
clear reminder of which line is which.
However, for the more experienced or
confident flyer (or even the more fashion
conscious!), the padded wrist straps are

$6.99

$28.99


Current Weather

$28.99




208-794-8641

boarding
conditions are
here!
Get started today!